NEVADA - U.S. ROUTE 6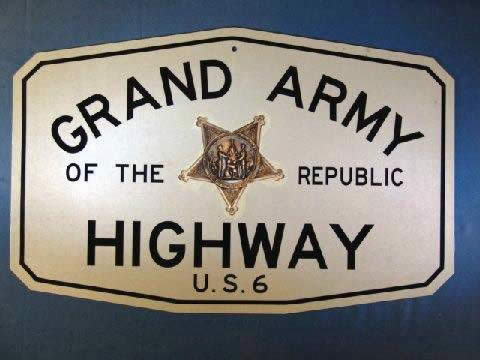 The U.S. Route 6 Tourist Association is a Not-for-profit IRS 501 (c) (3) "Public Charity" dedicated to the cultural preservation and economic development of inner cities, small towns and rural communities located along all 3,652 miles of historic U.S. Route 6.

Fed. ID No. 91-2136205


U.S. Route 6 Charity Run
2015
Activity Updates

Donate - Coast to Coast for Kids
and
Join the Route 6 Team!
Membership Application - pdf
During Aprylle's Charity Run
New memberships will include the balance of this year and all of 2016

On the Run with Aprylle Gilbert!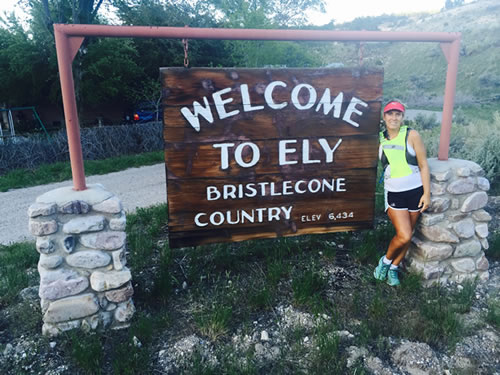 After a long and lonely run Aprylle arrives in Ely, Nevada.
(May 31, 2015)

The next phase of her run will be between Ely, NV and Hinckley / Delta, Utah.

Follow along by visiting; Next State > Utah U.S. Route 6 Tourist Association
Previous State > California U.S. Route 6 Tourist Association
****************************

"Heads-up" Tonopah and Ely, here she comes! Aprylle welcomes those who would like to join her, if only for a short distance.
Send us your pictures for posting on our web site.

Photo credits will be given. Send to: US6NEWS@aol.com

(Be sure to include: picture by, location, names and date.)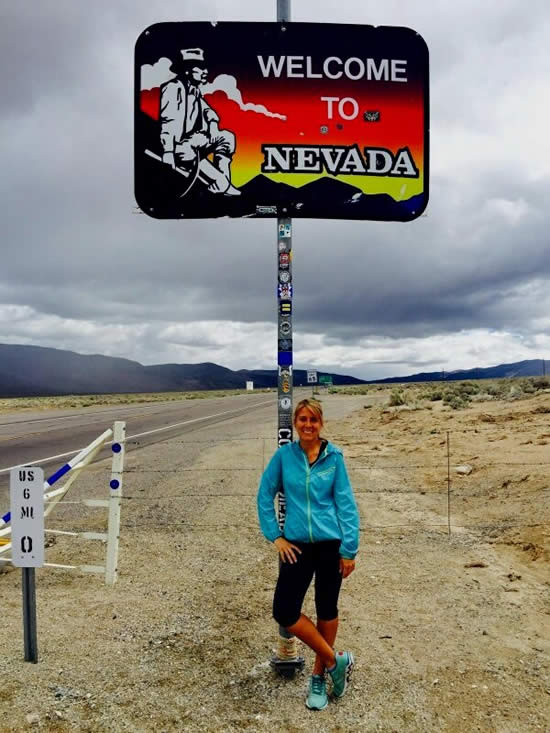 Aprylle at the California / Nevada state line.
Saturday morning May 23, 2015.
(For the previous state visit California U.S. Route 6 Tourist Association )




Charity Run Press Release NV 05-23-2015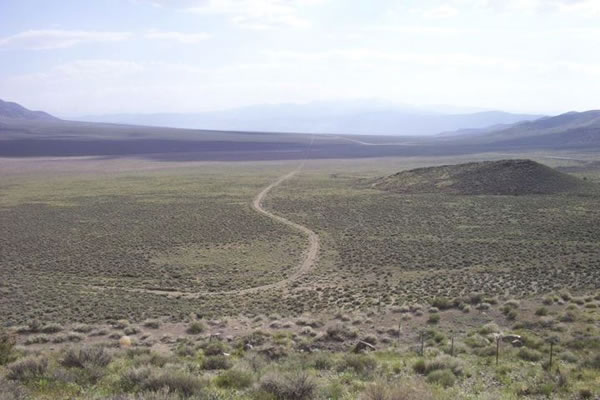 Picture by Frank Hargrove - March 2012


OK - here's a quicky. Same place as one before but no snow. This is the west side of Montgomery Pass, NV. Old US 6 looking southwest towards the Sierra Nevada's. The new alignment is to the right which was constructed in '62. Not far past where the two highways disappear is the CA border. This area is one of my favorite old road obsessions. When I was kid (about 7) the highways pavement & white / double yellow lines were very visible, but the road was very abandoned. It even sported the signs "Road Not Maintained, Drive At Your Own Risk - Nevada Highway Department" (some are still there). I begged, bargained, anything to get my parents to drive on it or at least stop so I could walk on it - never happened. Every time we went to my grandparents I would look forward to staring at all the old alignments, especially this one. By the time I traveled this myself it was more of a jeep trail than an old highway, although when your on it you can still see the pavement in some sections. I have driven coming from the opposite direction.
***********************************************************

The U.S. Route 6 Tourist Association is seeking that special individual for the position of Executive Director for the State of Nevada.

The Association is currently in the process of creating state divisions of the National Association.

Our programs are serious. Our activities are educational, fun and family oriented.

Sr. High School and College student interns play a major role in
our development and programs.

The Executive Director would oversee all programs and activities within the state, and work closely with local communities, city, county, state and federal agencies. He / she is authorized to apply for grants and manage development programs.

MISSION

The U.S. Route 6 Tourist Association is a Not-for-profit IRS 501 (c) (3) Corporation dedicated to the economic development and cultural preservation of inner cities, small towns and rural communities located along all 3,652 miles of the Grand Old Highway.
For additional information contact Russell J. Lombard, President/CEO at: RussUSRoute6@aol.com
NOTE: We are currently all non-paid volunteers, either retired or keeping our day jobs. Some of our student interns have worked their way up to the position of Executive Director. The Association covers all expenses related directly to Association activities.
Please excuse our mess while we update this page with new content.