Welcome to the Iowa US Route 6 web

page!
(National U.S. Route 6 Tourist Association® - Established in 2001)
Whether you would like to learn more about America's longest and highest highway, or become a part of our team of volunteers you've come to the right place!


The U.S. Route 6 Tourist Association is a National Not-for-profit IRS 501 (c) (3) Public Charity dedicated to the cultural preservation and economic development of inner cities, small towns, and rural communities located along all 3,652 miles of the Grand Old Highway – Route 6.

Not-for-profit IRS 501 (c) (3) "Public Charity" Yes, we are on file with the Iowa Secretary of State as an approved "Public Charity". Federal ID No. 91-2136205 Previous State > Nebraska U.S. Route 6 Tourist Association Next State > Illinois U.S. Route 6 Tourist Association
* * * * * *



Enjoy this special time of year with family and friends.

******

In Memory of Thelma J. Nopoulos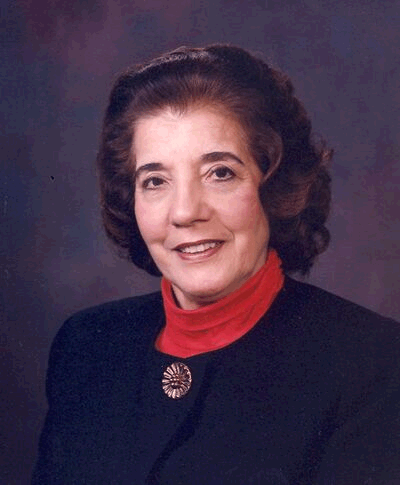 Thelma Nopoulos, founding member of the Iowa U.S. Route 6 Tourist Association

Obituary | Thelma J. Nopoulos of Wilton, Iowa | BENTLEY FUNERAL HOME

The Wilton Candy Kitchen
In Memory of Thelma Nopolulos
A Special Story by David Darby, Retired Executive Director of the
Iowa Association.
"Don't Tell George"

The people who whiz across Iowa on Interstate 80 are in a rut. Perhaps they don't know it - or perhaps they do, but are unaware that there is not only a way out, but untold treasures just a couple of miles to either side, where US Highway 6 – America's longest highway dances back and forth, following the curves of the land, and paying respect to property lines laid centuries ago, by some forgotten pioneers and farmers of days gone by.

This is where you find the hidden treasures and the gems that are slowly fading from our collective memory banks.

One such gem is the world's oldest ice cream soda fountain. The Wilton Candy Kitchen has been in continuous operation since 1856. Built in that year for one R.A. McIntyre, this quaint little wood-framed building, which leans slightly over to one side like a cartoon has been in two generations of the Nopoulos family since 1910.

That's when Gus Nopoulos bought the business and ran it until he turned it over to his son George, now 94, who runs it with his wife, Thelma. Perhaps George is the world's oldest soda jerk! Visiting the candy kitchen is a treat, with George sharing his wry sense of humor, singing and whistling as he scoops your ice cream. You won't find this in some chain restaurant out on the interstate.

People who've made the pilgrimage to this Iowa landmark include legendary actor Gregory Peck, Brooke Shields, Iowa governor Terry Branstad, and yours truly, who first bumped into this treasure in 2007. But this story isn't about that day.

This story begins the following year, when my wife and stepsons set out for a trip across Iowa on Highway 6 in our 1999 Jeep Grand Cherokee. We were going to take the boys to see their very first drive-in movie the Valle Drive-in in Newton Iowa, and we stopped by that day to visit George and Thelma and to get some ice cream.

About the time we were getting ready to leave, the air raid sirens went off, announcing a tornado watch. Thelma, took charge, herding the entire shop full of customers over to the basement of the nearby community center until the storm passed.

Afterward, when we returned to the Candy Kitchen, Thelma refused to take payment for our ice cream, saying instead, "Don't tell George". After thanking her, and saying goodbye, we started west, only to have the check engine light come on, and the temperature gauge head ominously to the right after just a few miles. A check under the hood confirmed that our water pump pulley had fallen off of the water pump.

We limped the Jeep back to the Candy Kitchen, and asked Thelma if she knew anyone with any tools. Once again, she sprang into action, finding one customer to give me a ride to the auto parts store in Muscatine, and then she took me on a trip around Wilton, throughout her neighborhood, until she found someone with some tools to loan me.

The Candy Kitchen was getting past closing time by then, but no matter, not only did they stay open late, but she made my wife and stepsons grilled sandwiches and root beer floats while I went about replacing the water pump.

By the time I had finished, it was nearly 9PM, and when I came in, Thelma sent me off to the restroom to wash my hands. When I came back, I asked how much we owed for the food, and once again, she refused to take any money from me. Instead, she pressed sixty dollars into my hand, and said: "Don't tell George". I protested, saying I had a good job, and that I didn't need it, but she refused to take the money back.
This is the kind of pioneering spirit Thelma is. When the old train depot in Wilton needed restoration, Thelma donated thousands of dollars to the effort. She even found an old railroad semaphore signal, and negotiated the purchase and delivery.

A few years later, when my fledgling organization was raising money to put "Historic Route 6" signage along the stretch of former US that went through Wilton, Thelma was one of the first on board. She sat in on the city council meetings, and joined me in making the case for the historic signage.

With Thelma's help, Wilton was on board. As were the towns of Durant and Walcott. We were finally putting up the very first set of Historic Route 6 signs in Iowa. Later, when we set up a sign presentation at the community center with the mayors of the three towns along that stretch of road,

Thelma learned that we needed to cater this historic event, and she pressed two hundred dollars into my hand. I think you know by now what she said. In any case, don't tell George.

George Nopoulos passed away June 14th, 2015, and Thelma joined him April 29th, 2020, but the world's oldest Ice Cream parlor is still in operation, run today by Lynn Ochiltree. Thank you Lynn for keeping the history alive.

Rest in Peace Thelma Nopoulos. All of our love and prayers go out to you and your family

* * * * * *

The "class photo" of the "All The Way" group of the
2018 River to River Retro Road Trip Cruise (in Co. Bluffs IA on SEP 15th)
*********
Welcome to Brooklyn, Iowa
aka
The Community of Flags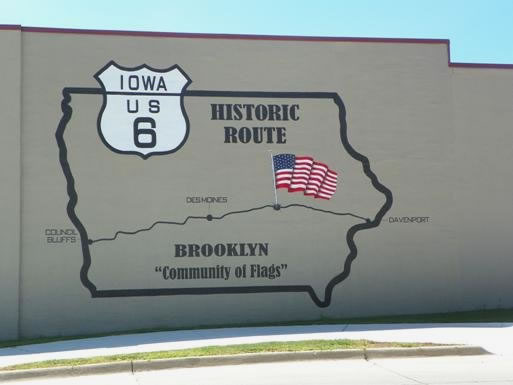 Thanks to Rusty Clayton, President of the Brooklyn True Value Hardware Store, he was able to have this mural painted on the side of his building with community financial support. The painting was done in 2015 by local artist Scott Hawkins. Historic Highway U.S. Route 6 passes right thru downtown Brooklyn. Travelers from around the country come to have their pictures taken beside the mural.
* * * * * *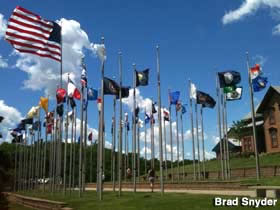 RoadsideAmerica.com


Brooklyn, Iowa's main flag display. A proud tribute to the entire country.

* * * * * *
IN THE NEWS!!

In The News
Victor Joins the Effort
to Re-Introduce
Historic U.S. Route 6 to the Nation
(Warrior Tribune - Victor, Iowa)
Click thumbnails to view full size PDF files of the image.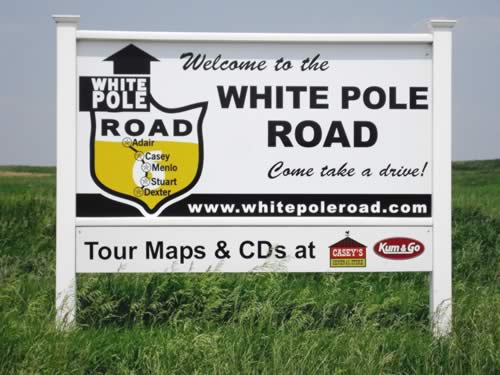 *************************************************************
Historical Iowa Transportation Maps
1919 - 2010
Official State of Iowa Transportation Maps

*****************************************************************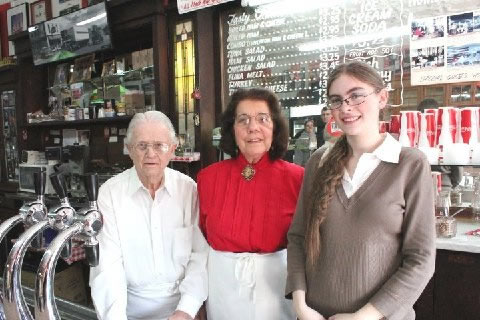 George and Thelma Nopoulos Owners of the Wilton Candy Kitchen in
Wilton, Iowa with Kimberly K. Sloan, web site designer (Sloan Website Design ) , and Student Intern with our Association. Kimberly is currently a full-time student majoring in Journalism at Muscatine Community College and lives in Wilton, Iowa.
a member of our Association.
Kimberly will be applying her journalism and web site design talents to aid us in the preservation of small towns and their locally owned businesses. We are excited to have her!
WELCOME NEW MEMBERS
(Cities, Counties, Public Agencies, Chambers and Convention & Visitors Bureaus)


Children's Therapy Center of the Quad Cities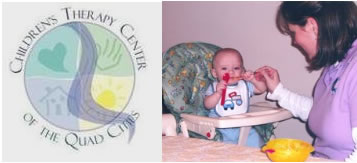 OUR MISSION
To provide therapy services to children with developmental disabilities and developmental delays in order to help them achieve their highest level of independence.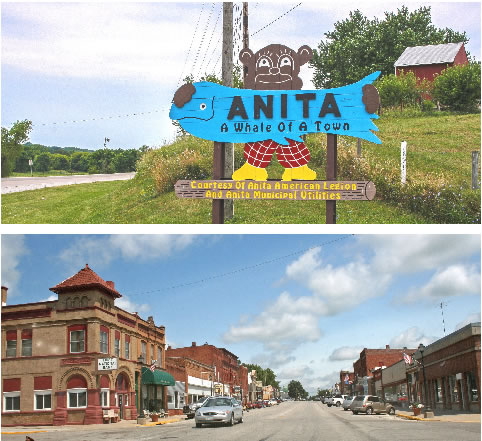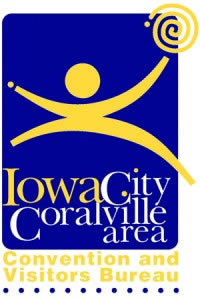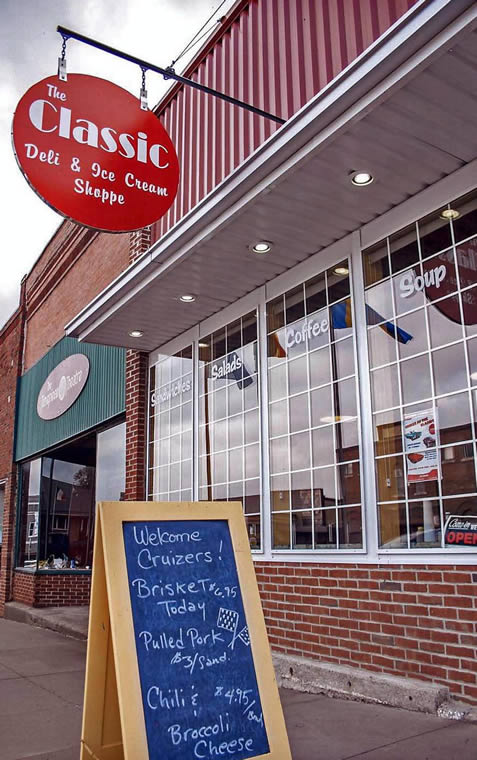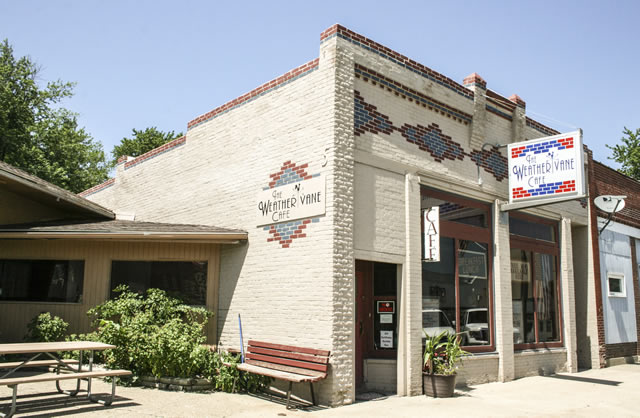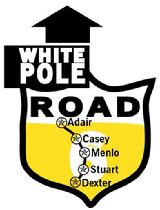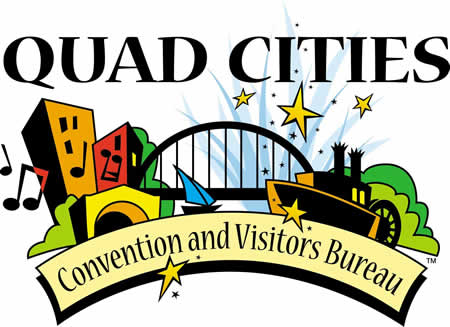 MISSION: The QCCVB is the official tourism destination marketing and management organization for the Quad Cities region. The organization serves the tourism interests of Scott County in Iowa and Rock Island, Mercer, Warren and Henderson Counties in Illinois, joined by the Mississippi River.
The QCCVB increases visitor expenditures and overnight stay through strategic sales, marketing , and services to our customers, members and communities. We promote and package our destination to attract and meet the needs of meetings and conventions, group tours, sporting events and competitions, special interest group and the leisure traveler.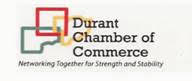 Welcome to the Durant Chamber of Commerce




West Liberty Chamber of Commerce


Welcome to the City of Durant, Iowa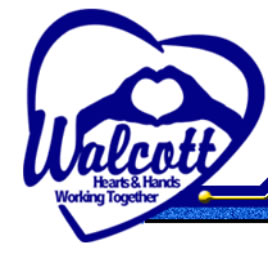 City of Walcott, Iowa

********
MISSION

The U.S. Route 6 Tourist Association is a Not-for-profit IRS 501 (c) (3) "Public Charity" Corporation dedicated to the economic development and cultural preservation of inner cities, small towns and rural communities located along all 3,652 miles of the Grand Old Highway.
NOTE: We are currently all non-paid volunteers, either retired or keeping our day jobs. Some of our student interns have worked their way up to the position of Executive Director. The Association covers all expenses related directly to Association activities.