California

U.S. Route 6 Tourist Association
A Division of the National U.S. Route 6 Tourist Association,
a Not-for-profit IRS 501 (c) (3) "Public Charity".
A Happening!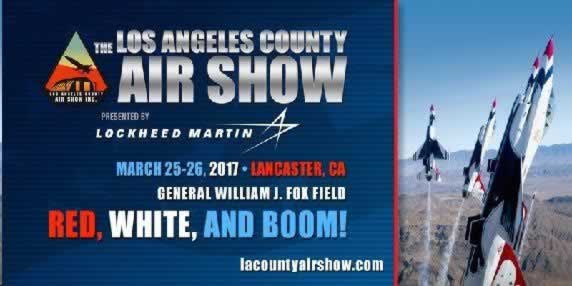 9 a.m. to 5 p.m. both days!
Los Angeles County Air Show
Lancaster, CA
Things to do!
2017

2017 Event Calendar | Lancaster, CA | Destination Lancaster
Destination Lancaster, CA



Things to Do - Los Angeles County
Heads Up!!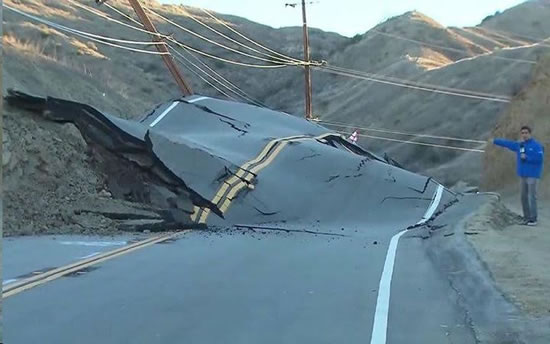 KTLA reporter Mark Mester stands next to Vasquez Canyon Road,
which continued to buckle on Nov. 20, 2015. (Credit: KTLA)
Vasquez Canyon Road is popular with cyclists, and provides additional access for drivers living in northern Santa Clarita areas -- such as Saugus -- and connects Bouquet Canyon Road to the 14 Freeway and Sierra Highway. Traffic was expected to be impacted in the area, including both Bouquet and the Sierra Highway.
The Sierra Highway is a portion of the
Historic U.S. Route 6 alignment.
Landslide Buckles Vasquez Canyon Road; 2-Mile Stretch Closed Indefinitely | KTLA
************************

Owens Valley, California History
by Ray DeLea
(The Historic U.S. Route 6 alignment runs the full length of Owens Valley.)
Special Notice!
U.S. Route 6 Charity Run
2015 Activity Updates
Donate - Coast to Coast for Kids
and
Join the Route 6 Team!
Membership Application - pdf

New memberships will include the balance of this year and all of 2016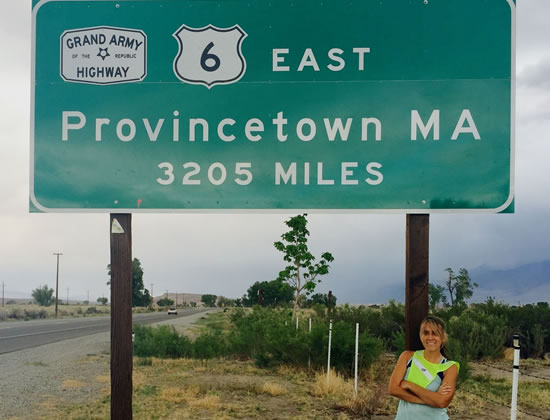 Aprylle standing in front of sign in Bishop, CA


(May 21, 2015)
Only 3,205 miles to go!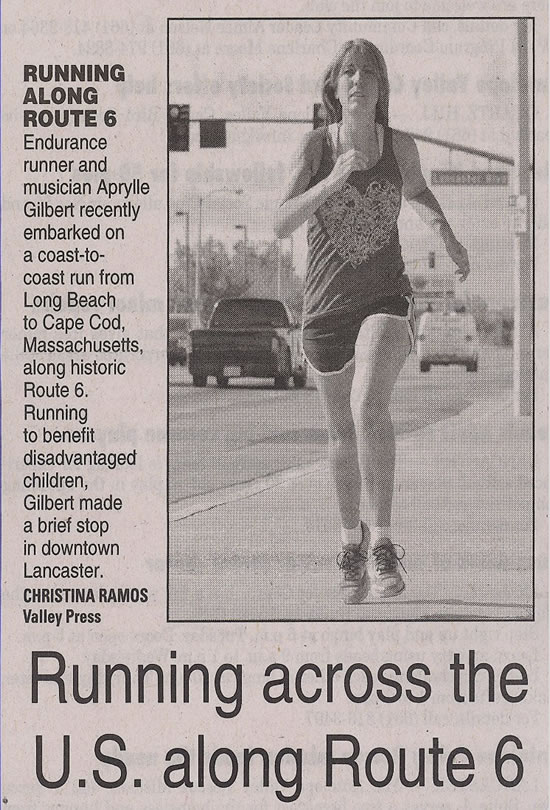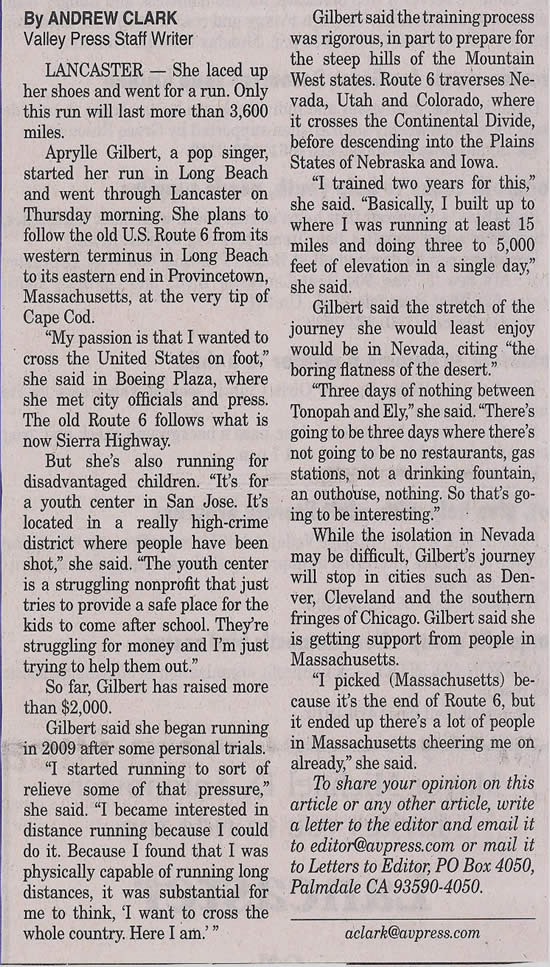 Above - Antelope Valley Press 05-16-2015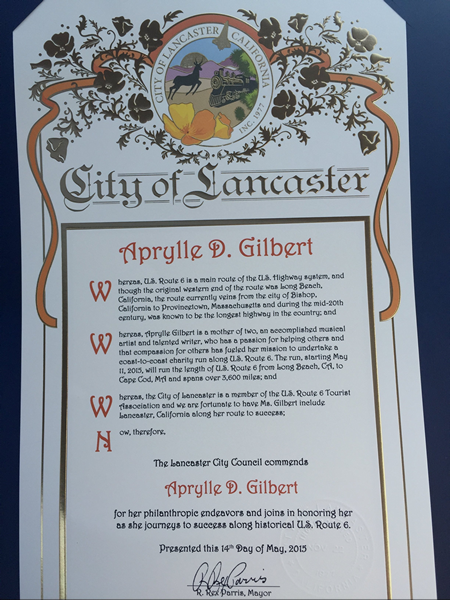 Rosamond, California
"Oasis in the Mojave"




Then and Now
While from these two pictures it may appear our little town has not changed significantly, appearances can be deceiving. The above street scenes depict a portion of the old "main drag", Sierra Highway (part of old US Route 6). Rosamond today is growing primarily east-west along Rosamond Boulevard, which is barely visible as a street intersection in the background of the two photos. The population of "greater Rosamond" in the 1950s was only a few hundred souls; today it is around 18,000.
Rosamond, CA
*******************************

County of Los Angeles

The County of Los Angeles is a founding member of the California U.S. Route 6 Tourist Association. As a member it includes all divisions and departments within.
Below are only a few of many.
Thank you for your on-going support.



Feel free to contact us regarding special events that you would like to have posted on our web site and facebook page.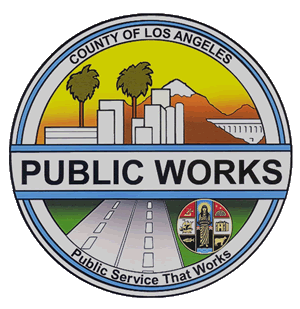 Los Angeles County Department of Public Works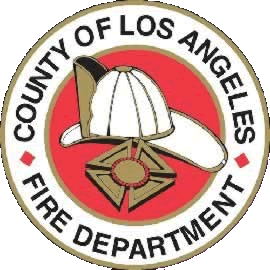 County of Los Angeles Fire Department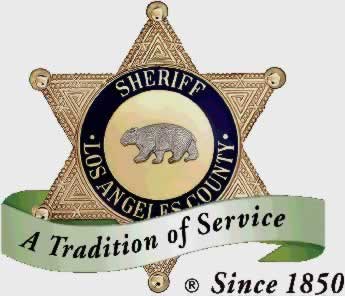 Los Angeles County Sheriff's Dept.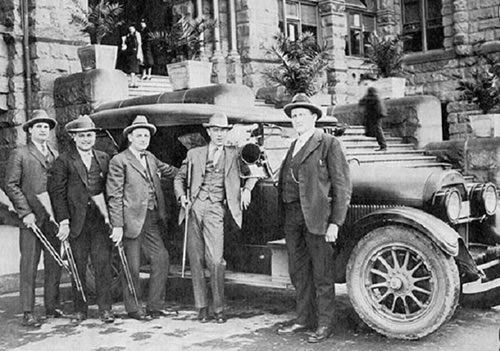 Above: Los Angeles County Sheriff's Dept. 1925

Below: Los Angeles county Sheriff Deputy posing between two Buick Squad Cars - 1932

(Appears that the car on the left is a 1931 Buick Phaeton, and the one on the right is either a 1931 or 1932 Buick Four Door Sedan.)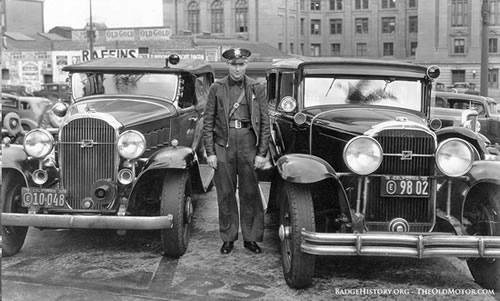 Los Angeles County Sheriff's Museum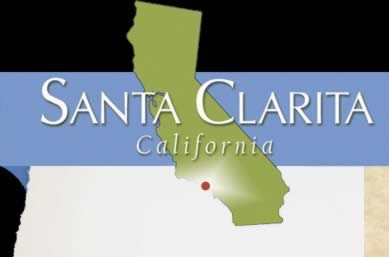 Enjoy Santa Clarita with family and friends!
In Santa Clarita the Historic U.S. 6 alignment is known as the Sierra Highway.
**************************
HONORABLE MENTION
It is the goal of our Association to acknowledge those volunteer organizations that are serving their Route 6 community in a positive way. L.A. Green Grounds in the South-Central Los Angeles area is an excellent example of people helping people. The historic alignment is currently known as Figueroa Street which runs through the heart of South-Central Los Angeles. We are definitely impressed with what your organization is doing.
Meet Ron Finley