In The News – County of Los Angeles, CA
In The News
County of Los Angeles, CA
August 2017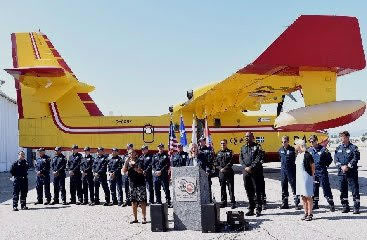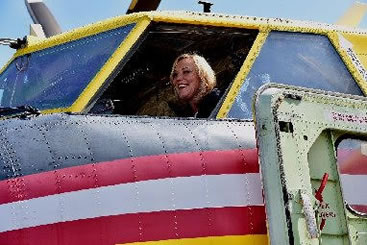 Dear Friends,
This week, Los Angeles County received two Canadair Bombardier LC-415s, more
widely known as Super Scoopers, on lease from the government of Quebec.
These airplanes can fly up to 200 mph and can scoop 1,620 gallons of water
in only 12 seconds! Along with an Erickson Skycrane Helitanker we lease, the
Super Scoopers have been vital additions to our county's own firefighting
arsenal for nearly 25 years and we are thankful to have them again this
year. They will certainly help our brave firefighters protect life and
property as we approach what could be a very active fire season. And, don't
forget to have an emergency plan in place for your family and always heed
the warnings to evacuate during emergencies.
Sincerely,
KATHRYN BARGER
Supervisor, Fifth District
Supervisor Kathryn Barger – 5th District Supervisor
NOTE:
The County of Los Angeles is a founding member of the U.S. Route 6 Tourist
Association.