BooLVD – A Family Friendly Halloween and Harvest Festival in Lancaster, California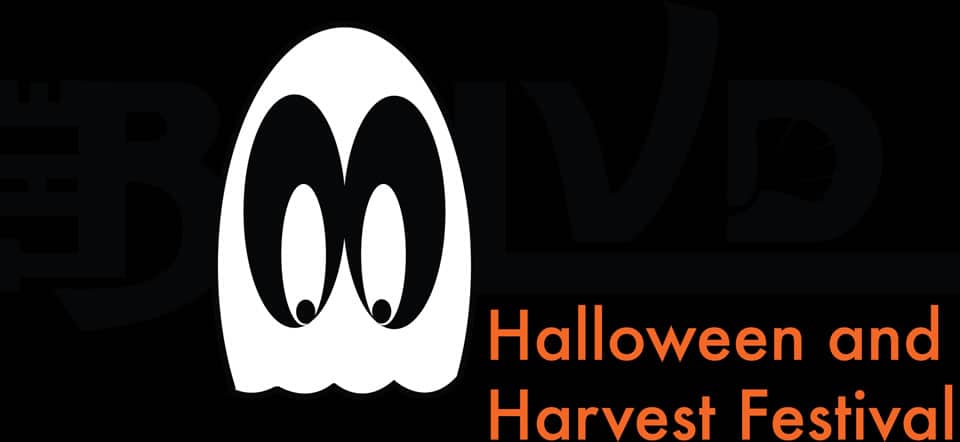 What's more silly than scary, more thrilling than chilling? The BooLVD Halloween and Harvest Festival! Come on out from 1-5 p.m. as the City
of Lancaster hosts this fun, family-friendly event that will provide you with a boo-fully good time without frightening your budget. We've put
our pointy thinking caps on to plan a fall frolic and some not-so-scary adventures that will be more fun than you can shake a pumpkin at! Your little tricksters will have extra haunting fun with jolly jack o' lanterns and get Halloween surprises 'n' treats starting at 1 p.m. (while supplies last) on The BLVD. Join the City of Lancaster for some whimsy and ghoulish humor, not to mention a little frightful fun!
2017 BooLVD Halloween and Harvest Activities
• Trick or Treat on The BLVD starting at 1 p.m. (while supplies last)
• Ghostly train rides
• Corn Maze
• Carnival games
• Costume contest
• Pumpkin decorating
• Cookie decorating offered by Maribel's Bakery
• Kid-friendly Haunted House at AV Dance Studio 81
• Harvest Festival and delicious food from local vendors and BLVD restaurants
and so much more!
Make sure to visit our Pumpkin Patch at Ehrlich Avenue and get your pumpkin for Halloween!