August 15, 2015 Activity Update – US Route 6 – Meadville, PA 'Journey of a Lifetime'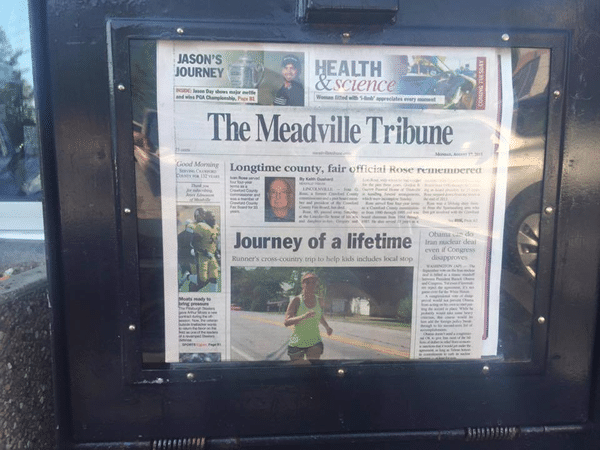 DATELINE – MEADVILLE Pennsylvania – MON AUG 18 Aprylle Gilbert's Charity Run For Kids continues today on US Route 6!
The Meadville Tribune calls it a "Journey Of A Lifetime" on their front page!
"Thanks Keith Gussard for the wonderful article!" says Aprylle.